Ohio Trip for Moss Wedding - July 2007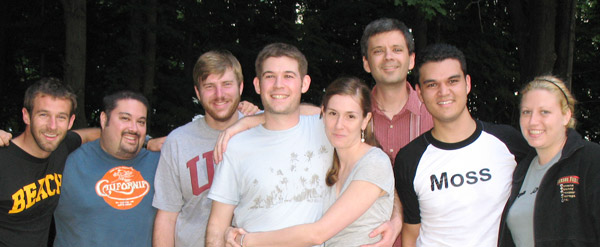 Adam, Jene, Brent, Rick & Jennifer, Matthew, Andrew & Jill
During the first week of July 2007, six of us from Southern California flew to Ohio for the wedding of our friends Andrew & Jill Moss. Adam, Brent, Rick, Matthew, and Andrew all lived in the same house in La Mirada about two years ago, but then Rick got married to Jennifer, and Andrew moved to Thailand for two years (where he met Jill). Jene is a good friend who went to the same church as Adam and Andrew.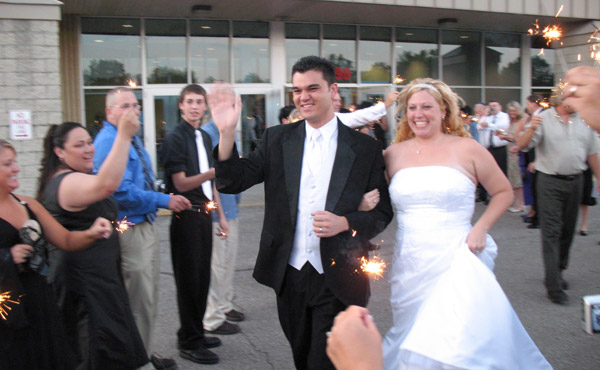 The Wedding - the main reason for our trip
These pages tell the story of our trip. Here's an index:

July 3 - Travel from LAX to Cleveland
July 4 - Visit downtown Cleveland, then July 4th BBQ
July 5 - Tubing down a river, getting tuxedos, bachelor party
July 6 - Helping set up church and reception hall, rehearsal & rehearsal dinner
July 7 - Wedding Day!
July 8 - Visiting Cleveland again, then flying back

If you would like to see the official wedding photos, go to GeraldsOfAshland.com/sessions.html and type in a session ID of jilland then click Go To Proofs.

Created and maintained by Matthew Weathers. Last updated Jul 29, 2007.