Friday Night Movie Night

We watched The Mission, Since Dale had never seen it.

Friday Night, Sept 1, 2000
Dale Fincher and Steve Veselsky came over
to watch a movie and hang out.

We had pizza, coke, and chips:
Before we started the movie,
Tyson Trautmann and Ben Wright
came by to say hi. They rode their long
boards from Biola.


Steve and Tyson





Tyson and Matthew


Ben and Dale
Tyson and Ben wanted to pose for the camera with their long boards: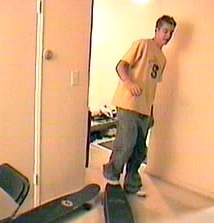 Tyson, with no shoes on at first. Decided to put them on:
Some poses with the boards: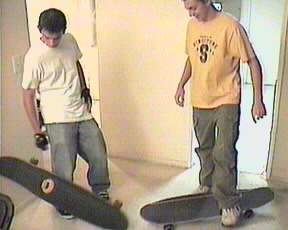 Whoops! Ben's board slips out of his hands.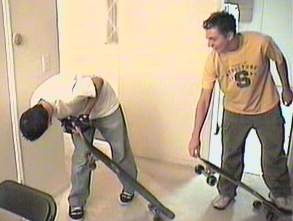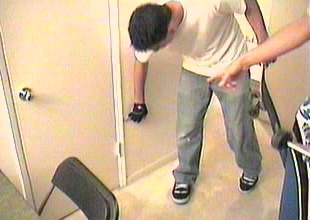 Uh-Oh, did that smudge the wall?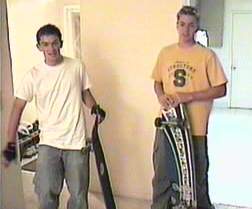 Ben: "Sorry about that"

Created and maintained by Matthew Weathers. Last updated Apr 20, 2006.