Our Tucson House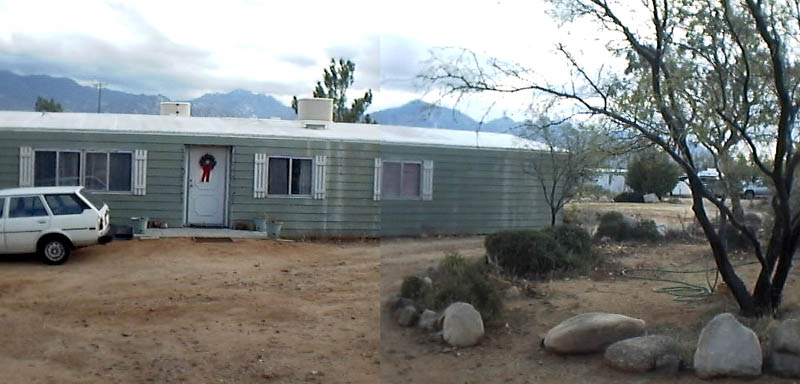 The front yard. Matthew's 1981 Toyota Corolla on left.
Note: this picture is a composite of two separate pictures.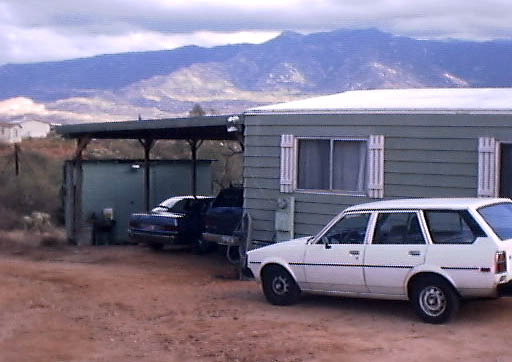 The carport. 1989 Ford Taurus (which Joel uses), and 1990 Ford Explorer (Mark & Esther use in Mexico)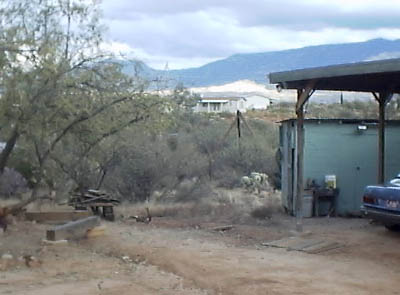 The storage shed, looking toward the swing.
| | |
| --- | --- |
| We have a place to make a camp fire. | The back yard. |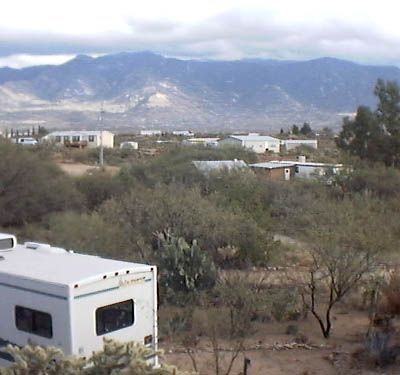 View out the back door.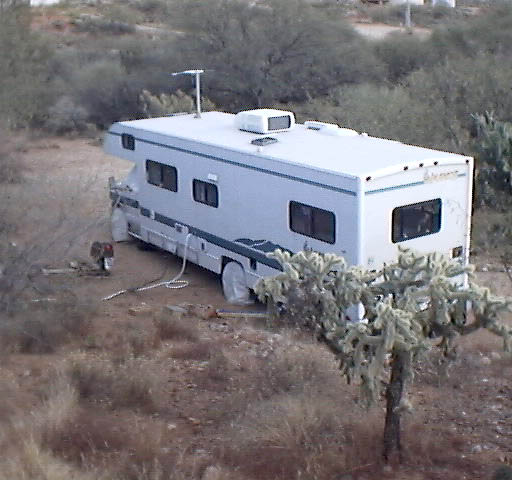 The Schippers live in the back yard.

Created and maintained by Matthew Weathers. Last updated Apr 20, 2006.