Uncle Chuck's Memorial
This morning was the memorial services for Charles W. Smith, May 14, 1914 - February 6, 2008. It was at First Presbyterian Church of Burbank. After the service, we all went to Uncle Don's house just up the street for lunch. Here are some pictures from the lunch. Also, here is a PDF version of the memorial service program.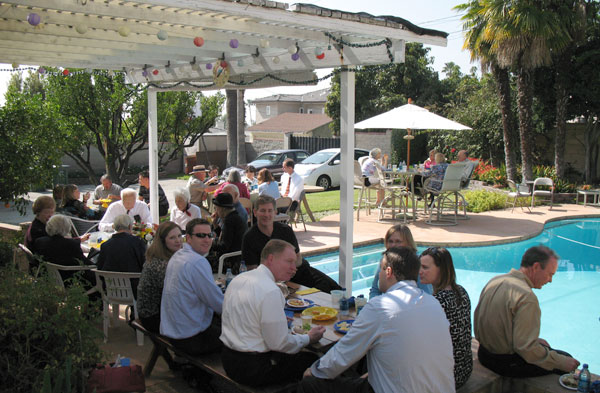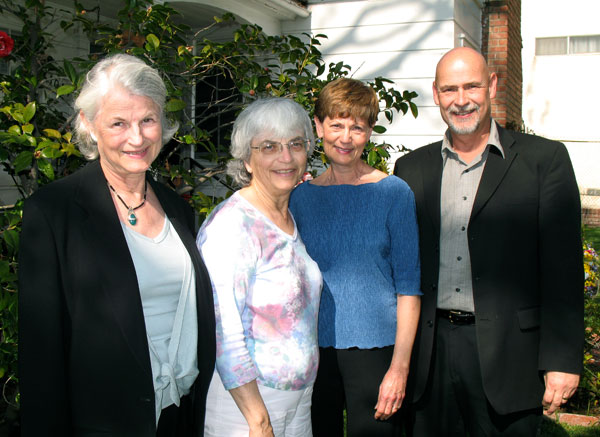 Laura, Christine, Becky, Walt
Chuck & Marion's children.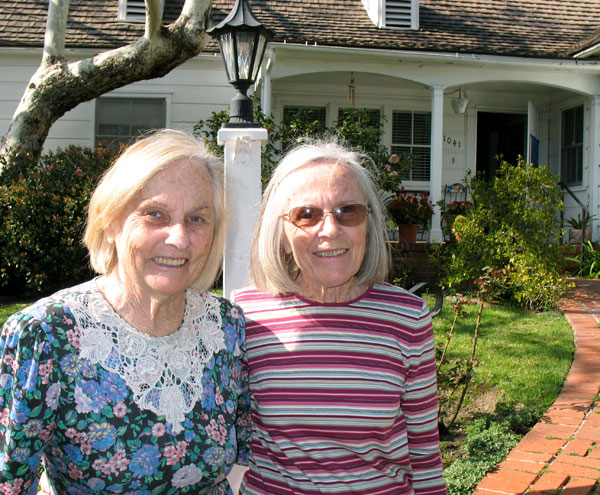 Beth & Virginia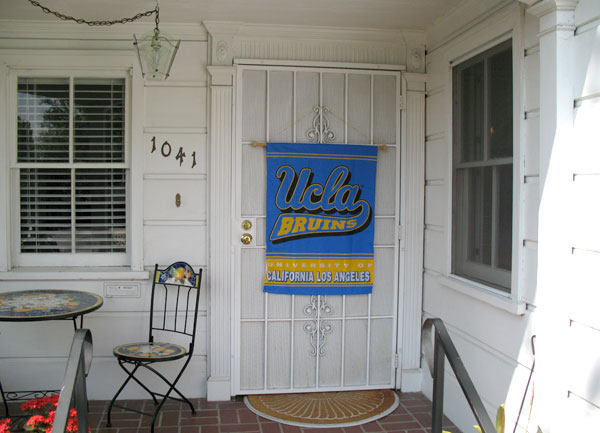 Uncle Chuck was a UCLA graduate. Uncle Don graduated from USC.
So to see a UCLA banner on Uncle Don's house was a rare sight, in honor of Chuck.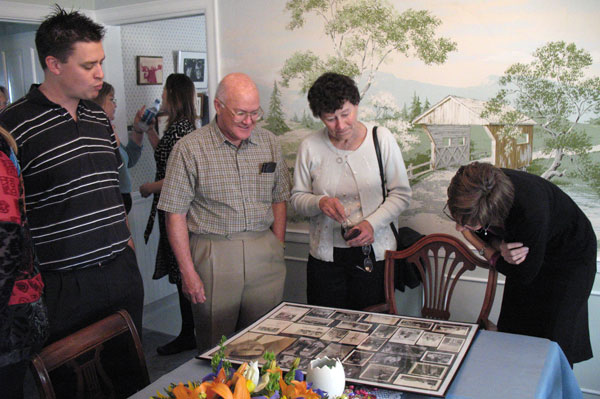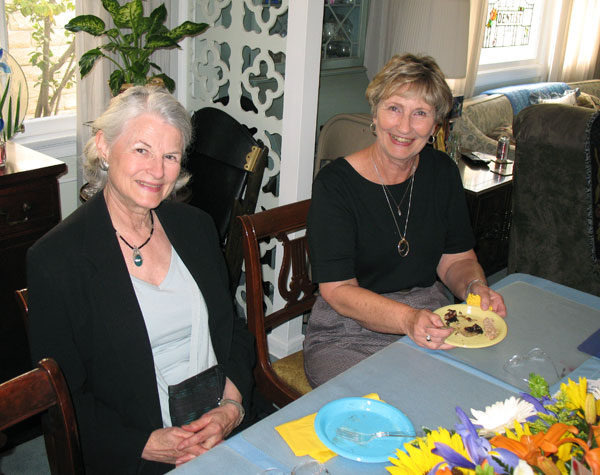 Laura and Arliva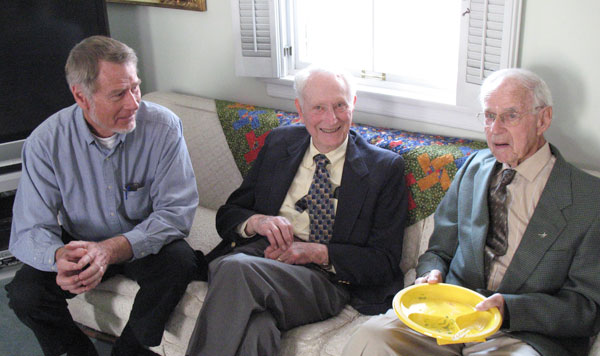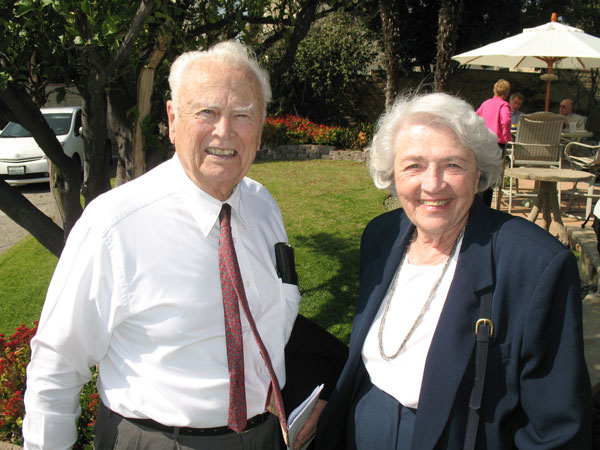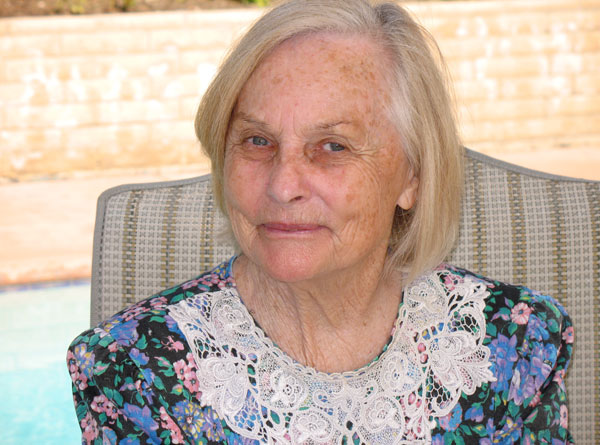 Beth
Chuck's wife Marion saved a bunch of old letters. I read through some of them from the 1940's. one of the things in the scrap book was this telegram, from William Edward Smith (my great grandfather) to Dudley Smith (my grandfather) announcing that Annie Smith (my great grandmother) had died suddenly while they were on a trip. This was July 8, 1944.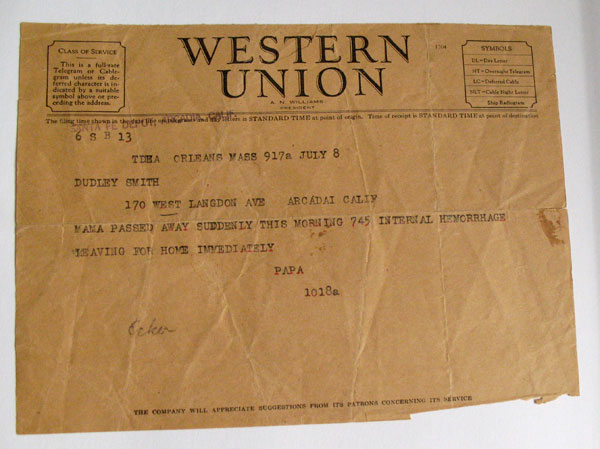 One of the places Chuck lived while growing up was 412 Bethany Road:

412 Bethany Road, Burbank, as it looks today, February 29, 2008.

Created and maintained by Matthew Weathers. Last updated Feb 29, 2008.