Joshua Tree - July 2007
Six of us went to Palm Desert and Joshua Tree National Park for two days. It was a bachelor party trip for Todd Johnson, who is getting married in August.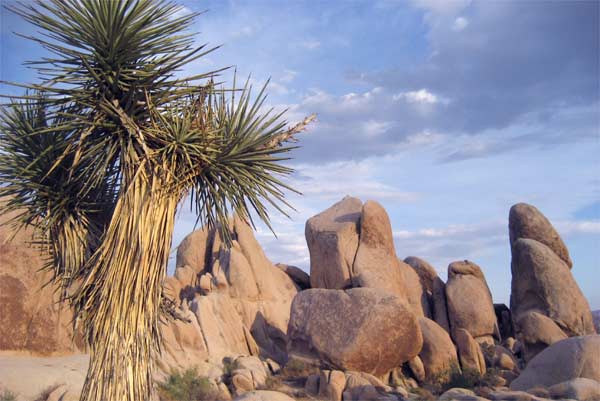 Near White Tank campground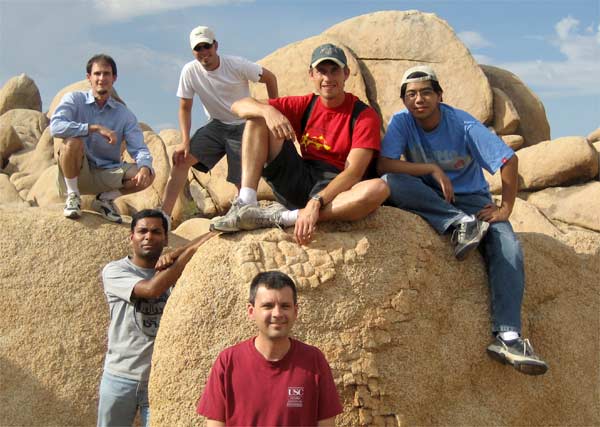 Daryl, Philip, Mike, Matthew, Todd, Ronan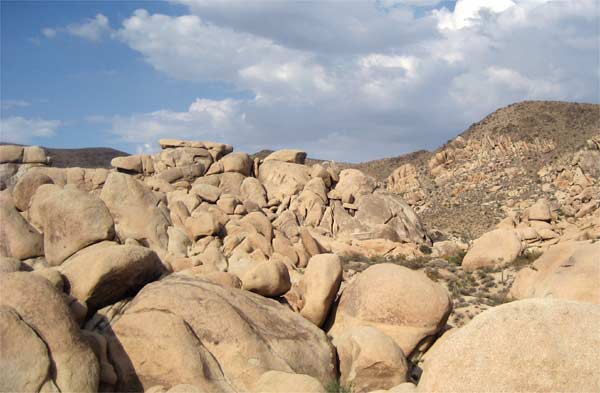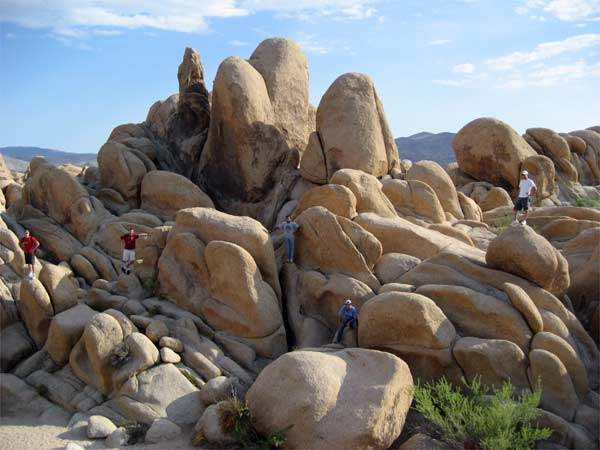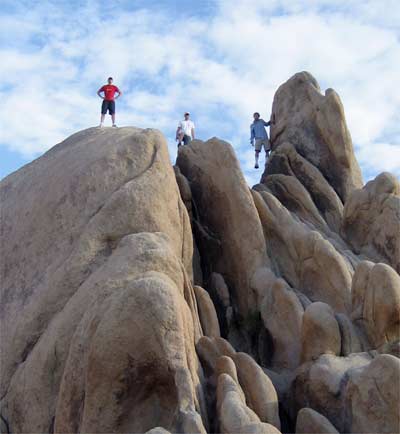 On top of a big rock.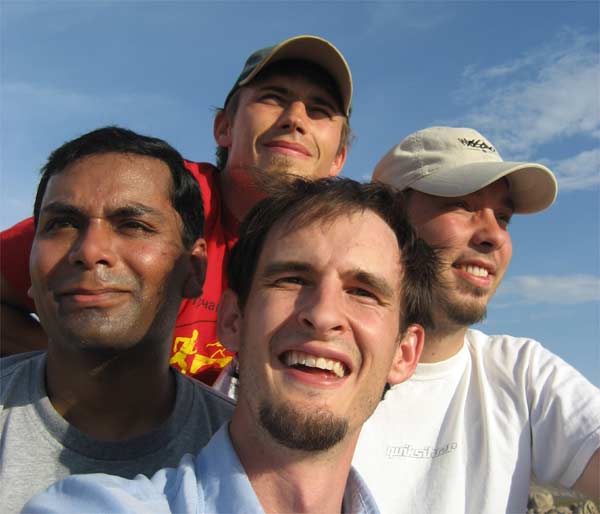 Philip, Todd, Daryl, Mike. You can't really tell, but this was taken
at the top of that big rock.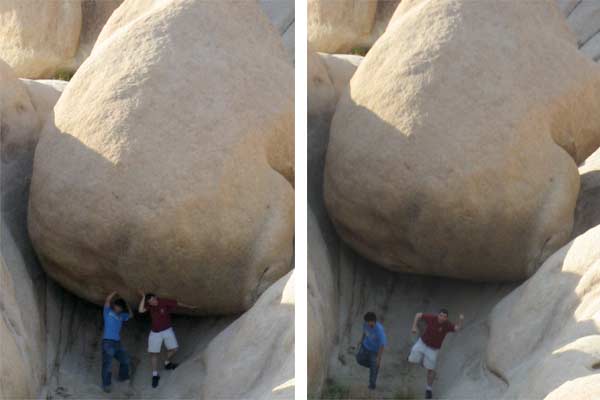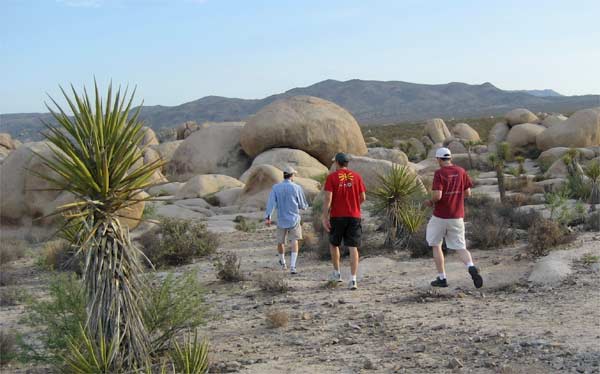 We drove back Saturday night and stopped at a KFC in 29 Palms.
Daryl made Todd put on a flower tattoo.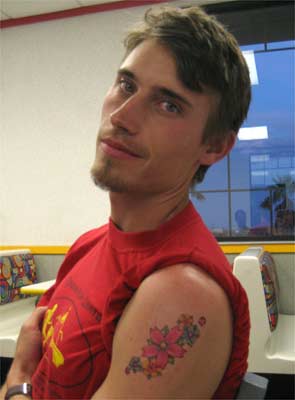 Created and maintained by Matthew Weathers. Last updated Aug 5, 2007.