Rincon Drive. Page 1
[Page 1][Page 2]
During my Spring Break in April 2001, I went on a day-long drive in the mountains with my parents. We brought along a brand-new GPS receiver that Dad had just bought. See the GPS details on my page about the Rincon-Shortcut OHV Route.

We started out at Dad & Mom's place at the Church of the Open Door in Glendora. The beginning of the dirt road is just 20 or 30 minutes from there. Here are some photos of our trip.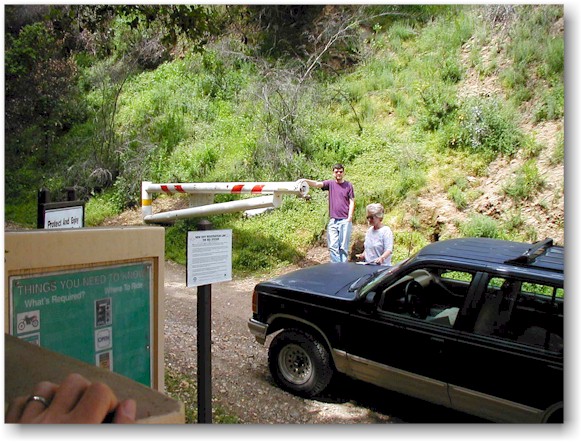 Going through the gate. You can sign up at the Rangers' office to get an OHV permit (Off-Highway Vehicle). Then they give you a combination number to the lock to this gate.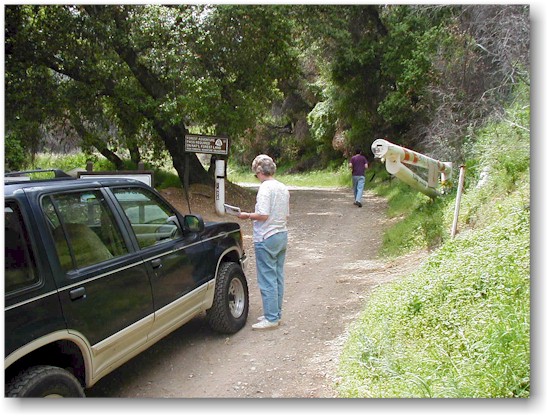 The beginning of the road, N 34°14.258 W 117°51.809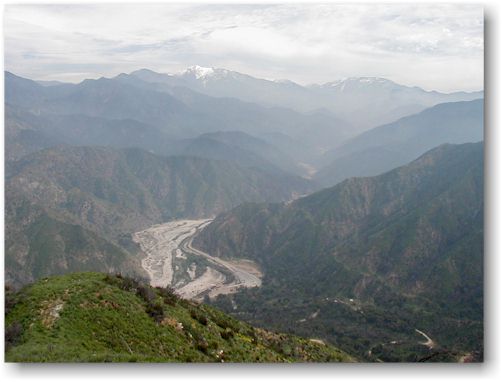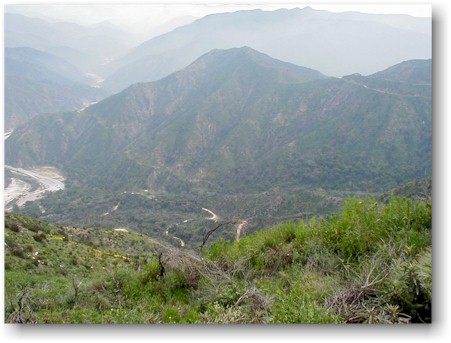 Scenic View, at N 34°13.803 W 117°51.701 (Elev. 2527)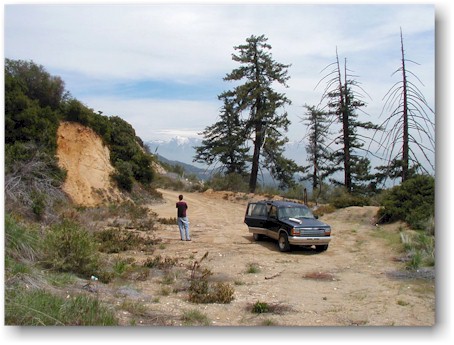 We stopped a bunch of times, just to look at the view. The road is about 26 miles long, but it took us 4 hours because we stopped so often and spent about an hour eating lunch.
[Page 1][Page 2]

Created and maintained by Matthew Weathers. Last updated Apr 20, 2006.