Our Trip to Yosemite, Page 2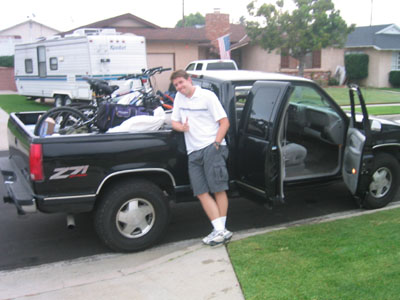 Packing Justin's truck before we leave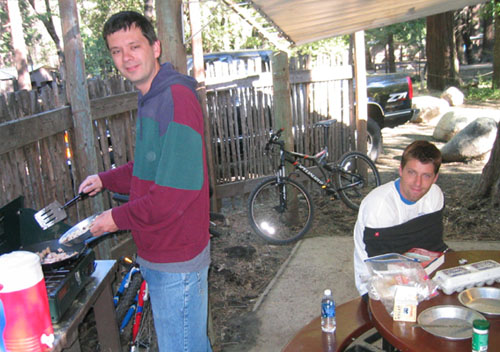 Making breakfast the first morning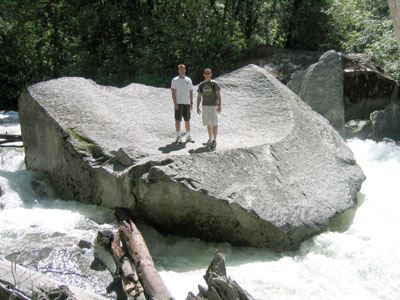 On a rock in the Merced river, downstream from Vernal Fall.
We stayed at Housekeeping Camp, and brought along bikes to get around in the park. That was a great way to see the valley.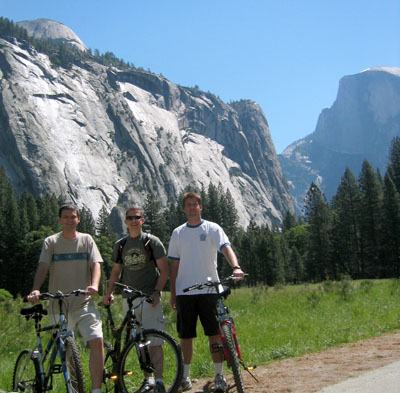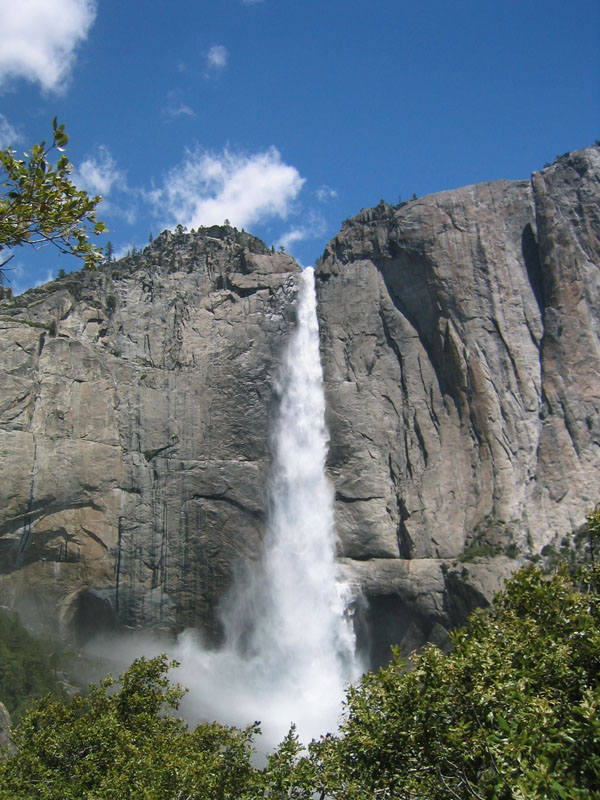 Another view of Upper Yosemite Fall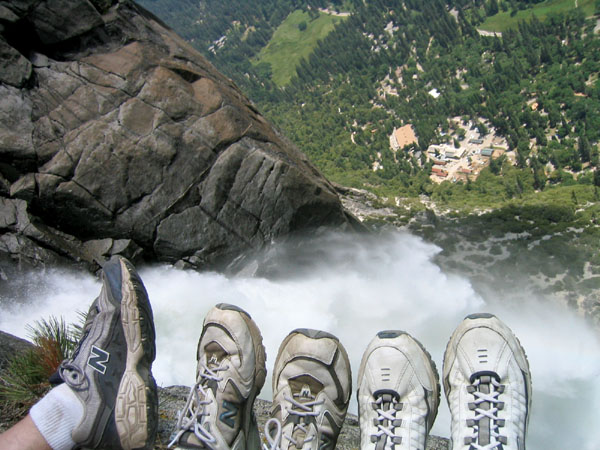 Sitting on the rim at the top of Yosemite Fall, looking down on Yosemite Village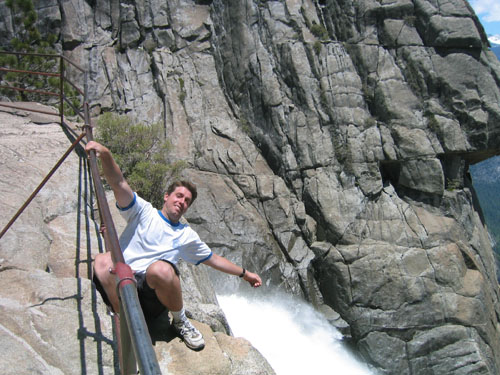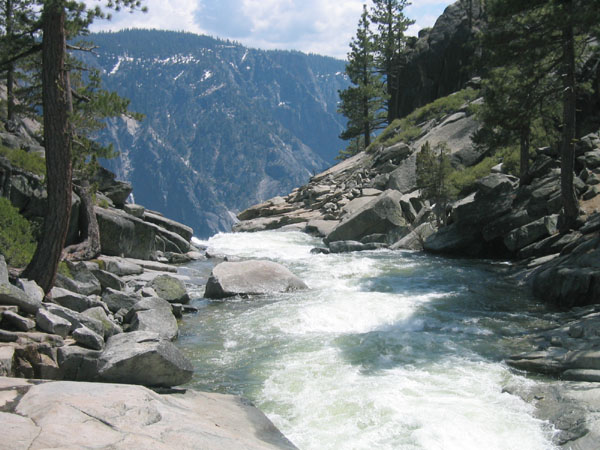 The top of Vernal Fall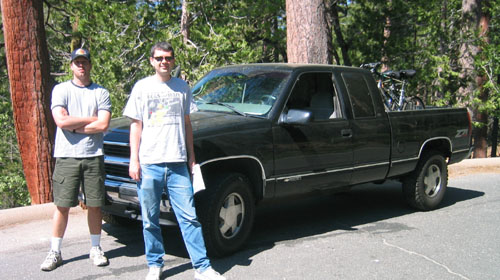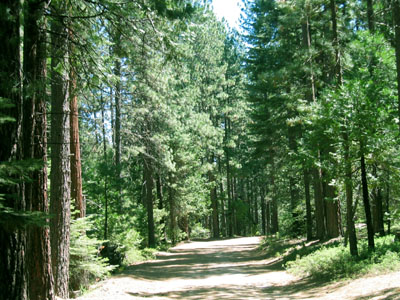 A dirt road by Evergreen Road, on the way to Hetch Hetchy.
While staying in the campground, everyone is required to store food in special Bear Boxes, not in a tent or a car. We didn't see any bears, but we did see some other wildlife: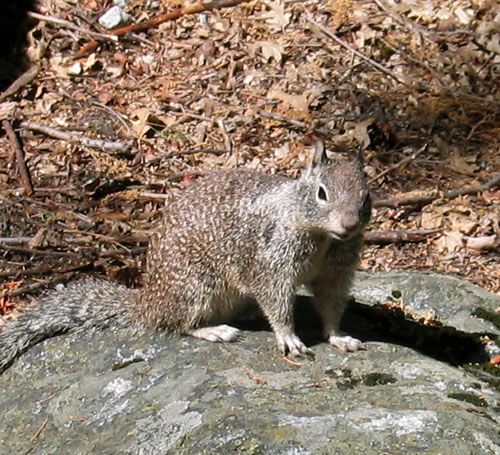 Hiking up the Mist Trail to Vernal Fall
[Page 1] [Page 2]

Created and maintained by Matthew Weathers. Last updated Apr 20, 2006.