Camping in December 2004 - Page 2
[Back to Page 1]
It snowed most of the night, and we awoke to this scene the next morning (Monday, Dec 27):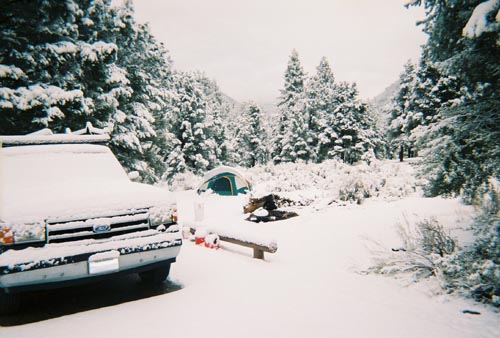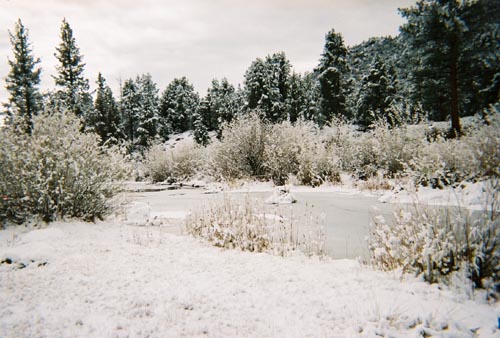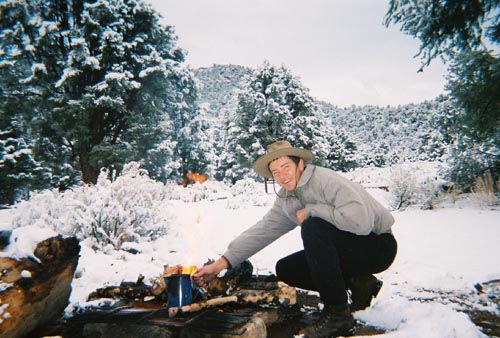 First things first: heating up water for coffee.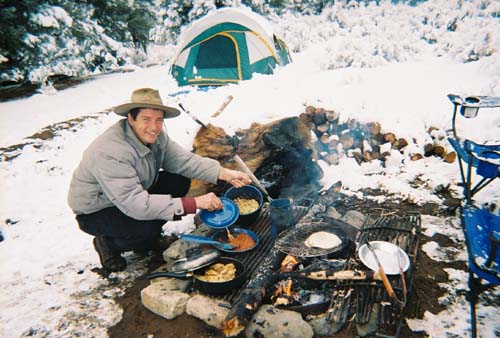 Making breakfast: eggs, potatoes, beans, bacon, Spam, tortillas.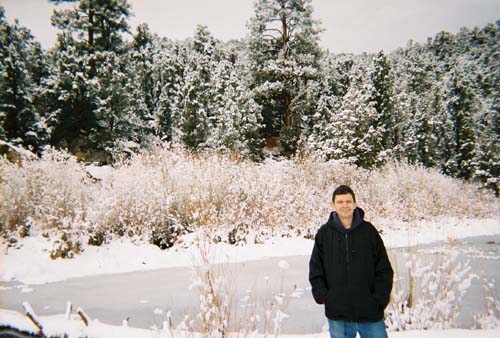 We stayed warm enough because we had brought two sleeping bags each, plus lots of extra blankets and foam pads to keep us off the cold ground.

One of the things we did that day was drive up towards Sherman Pass. We got as high as 7280 feet elevation before deciding to turn around because the road was too snowy: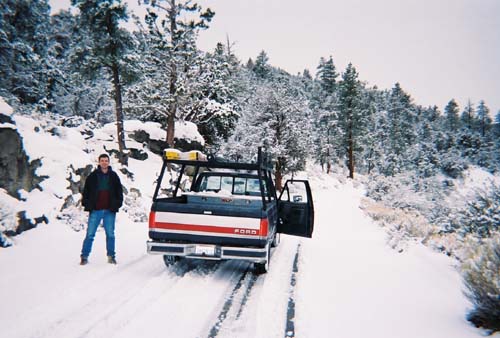 N 36°02.094, W -118°11.760
We stopped by a local general store and asked the weather conditions. They said it was going to snow even more that night.
[Back to Page 1]

Created and maintained by Matthew Weathers. Last updated Apr 20, 2006.