Las Vegas Trip - July 2003 - Page 2
Hoover Dam
[Page 1]
Tuesday afternoon, Jill and Stacey went shopping, and Brent, Justin, and I took my car out to Hoover Dam. It's about 45 minutes away from Las Vegas.

We ate lunch at a little Chinese Buffet place in Boulder City, spent about two hours visiting the Dam, walked to Arizona and back, then drove back to town.

The picture on the right is taken from the top of the dam, about 500 feet above the river. The left bank is Arizona, the right bank is Nevada.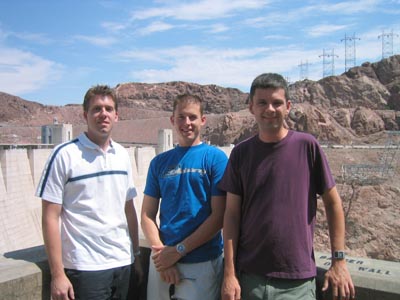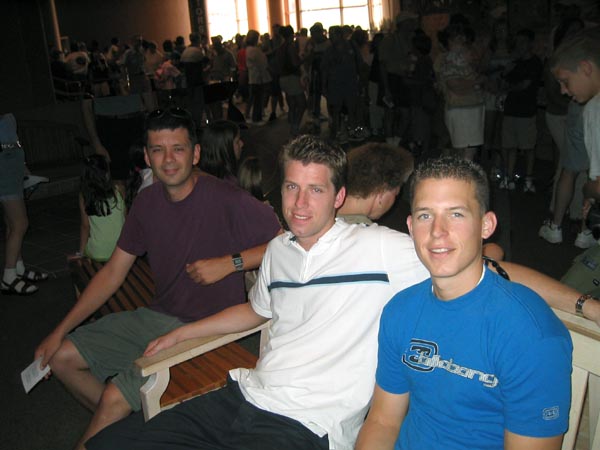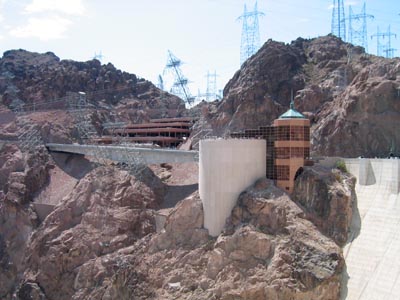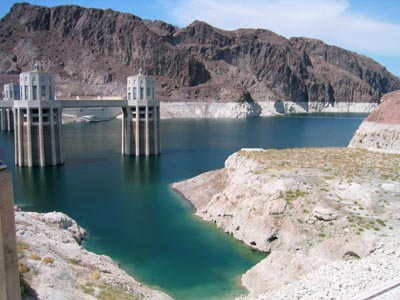 The intake towers at the end of Lake Mead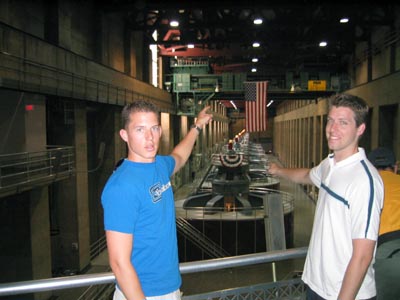 The generators on the Nevada side.
Update: April 2006. I thought I had never been to Hoover Dam before this trip. It turns out I have been there before. Here's a picture of my mom and me, at Hoover Dam, in 1971. I don't remember that trip.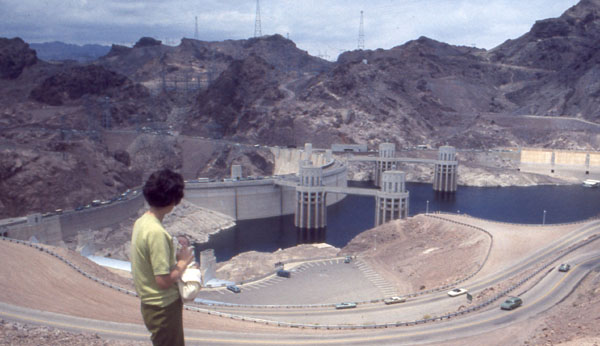 [Page 1]

Created and maintained by Matthew Weathers. Last updated Apr 20, 2006.