Christmas Cards 2001
Here are some of the Christmas cards I got this year, from friends and family: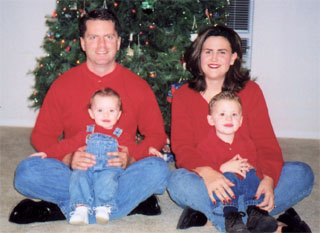 Cousin John and Tara Gregory
Cayden (R) and Camille (L)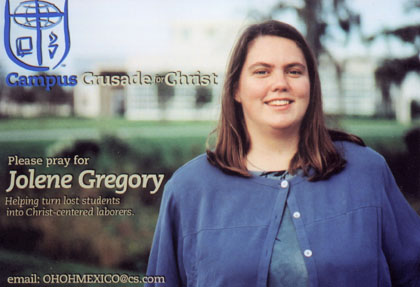 Cousin Jolene Gregory
Jolene also included a Christmas card designed by Sarah Morgan, daughter of Steve & Terry Morgan (not cousin Sarah Morgan, like I thought at first):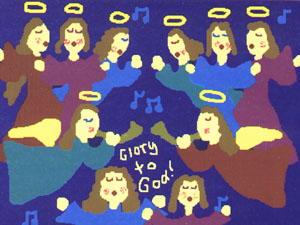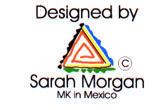 Brent and Jill

Married August 4, 2001

I was in his wedding.

Mark S. and roommates Tommy & Bubba
Mark is a good friend from Biola. He graduated May 2001, and lives in San Jose.
However, he frequently visits L.A., and used our guest room often this last semester.
(They took this picture in the living room of their apartment -- Mark's good with PhotoShop)
Then, of course, there's the annual ridiculous card from Mark: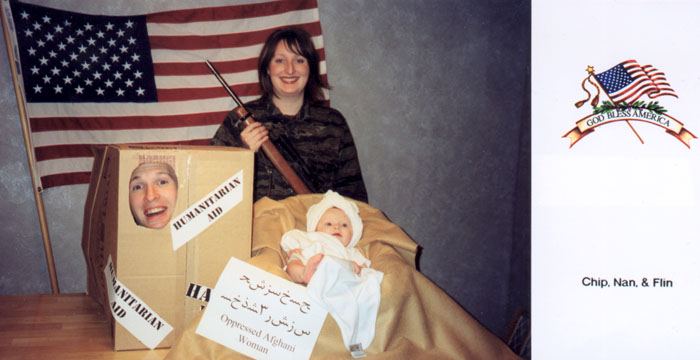 From Chip, Nan & Flin (aka Mark Fordice, Jessica, and Camilla)
And here's an interesting one from my cousin Angela Crouse & her husband: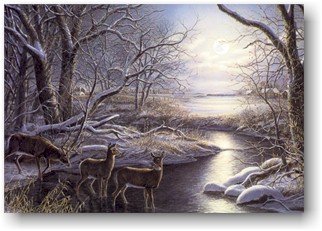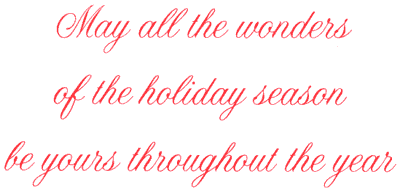 But it's not the picture or the message inside that makes it interesting.
It's the back of the card.
The back says:



Created and maintained by Matthew Weathers. Last updated Apr 20, 2006.