Africa in July
Here are some pictures Andy sent from Africa. He took these pictures with his new digital camera. Kristen's mother, Gail Wille, is over there visiting.

Later, I scanned Gail's pictures. See Gail in Africa.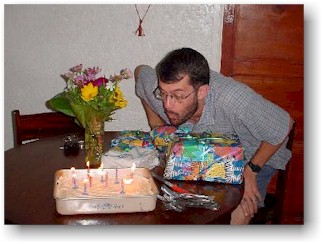 Andy Celebrating his 28th birthday.
Gail wanted me to open the presents that came in her luggage, so I had birthday cake 3 weeks early. Barb, thanks for the T-shirt.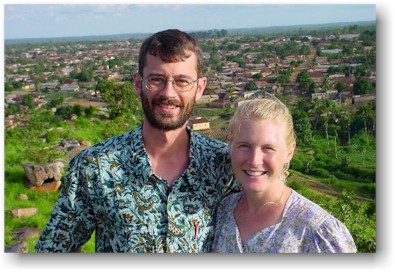 Picture of Kristen and me on top of a hill in Sokode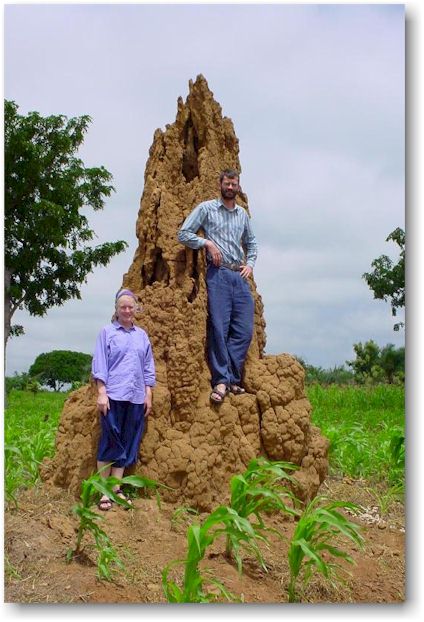 On Sunday we stopped on the side of the road to get our picture next to the termite mounds, it is about the most commonly seen wildlife here, besides birds...
(Sunday July 8, 2001)

---

Andy also sent a picture of Glen Morden & his wife, friends from Biola:


Glen and Marci Morden. June 16, 2001.

Created and maintained by Matthew Weathers. Last updated Apr 20, 2006.